Casters bring a game to life. They serve as an audio director, directing eyes towards the hectic action on the screen. They serve as storytellers as well, explaining the context behind each and every decision made by players. All this has to be done in quick succession, while still observing the screen and processing them into words. One of these casters is Terence 'Offnight' Chan from Singapore. He's a Colour Caster for League of Legends (LoL) in the ongoing Campus Legends.
Introductions
Terence (23 years old) has been in the LoL scene a little as a coach/analyst but has transitioned since then to casting. Currently, he is a Shoutcaster for SCOGA as part of the Trainee-Mentorship Shoutcasting Programme. He's also a student in Singapore Institute of Technology (SIT) and will be both casting and playing for Campus Legends.
Terence sees himself as a slow improver. He started League of Legends in Season One at 1.1k MMR (Bronze), but has eventually made it to Challenger for Flex Queue today.
"Every Season since then, I improved by one rank. Last Season I managed to hit Challenger in Flex, but then University hit me like a truck."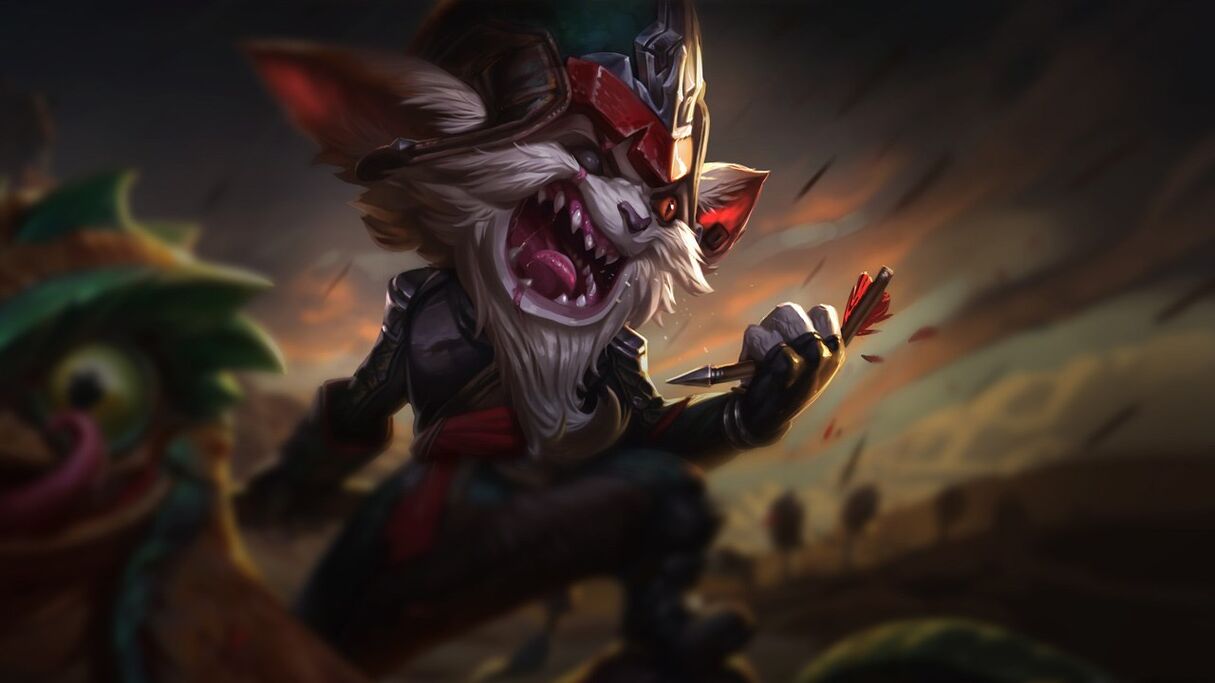 Offknight?
Terence's favourite champion is Kled. "Kled shows the absurdity of what you can do in League. You can just charge in, play the long game, or just fight people to pull off the incredible 1v2. That is extremely satisfying."
However, when asked if he plays Top Lane, he revealed that he was a Support Main. "I used to play Top Lane when I had to fill for my team, but since then I have moved to Support. I do prefer ward control and playing the map even though I like to pull off individual outplays. Also, I can't CS to save my life."
Mechanics is King
LoL has the penchant to introduce new champions. Some of the recent ones require much mechanical prowess to pull off. Among them are Sylas and Yuumi. I asked Terence what he thought of the direction LoL was heading. This was what he had to say:
"As a player and a Game Designer, I just feel that they cannot move [the game direction] all the way to mechanical plays. Sure, there's always more mechanical outplays to be had and it makes the game interesting. But they also have to think of Balance and how the game will function after.
They should not just remake all the simple mechanical Champions like Old Ryze (point and click) into Machine Gun Ryze. It's modernizing a kit, but unfortunately also removing a lot Macro elements. The game is going to be harder for newer players because it's becoming so mechanically intense.
If the game does go towards that direction, I hope the future reworks will modernize the Champions but not make them too mechanically intense."
Time Management
As mentioned earlier, Terence is a University student. It is rather hard to imagine him ever being able to pull out the time to practice casting. However, he seemed just fine. We asked how he managed to do it:
"I think it's all about time management. I have to decide what I prioritize and my deadlines. In general, as long as I manage my time well, I shouldn't have a problem with casting and my studies."
The Beginnings of Casting
Terence first thought to become a caster when he was asked to cast for Mobile Legends: Bang Bang. To practice for that, he jumped at the opportunity to join the SCOGA Workshop for casting to practice LoL Shoutcasting.
"League is my passion and probably the most amount of time I've spent on a game. I was given the opportunity to and thus I took it."
At the time of the interview, it had only been three to four weeks since he first started casting."I'm relatively new to this, but so far it has been a very interesting experience. I do enjoy every moment of it."
Mentors
Terence had to work with mentors Daryl 'HungryCasts' Lim and Grandon 'gamernissem' Oh in order to improve his craft. Curious as to what Terence thought of his mentors, we asked for his opinions and his learnings.
"They are very mature and have a clear outlook of what they're doing. It makes me forget that they're actually young. Like, Grandon is actually younger than me. I was extremely surprised. He's so composed and ready. And, oh, he's 20.
It's a privilege to learn the ropes from them and I feel that I'm improving significantly faster than if I tried to strike it out on my own. As time goes on, I notice and learn more and it makes them feel more near the ground. After a while, it feels more familiar and comfortable casting with them.
I'm naturally shy, especially when speaking to an audience so I'm working on my stage fright and trying to make my sentences smoother."
Keeping Options Open
Casting is a valuable skill, one that applies in more areas than just a single game. I asked Terence if there were any other games that he would love to cast.
"It would be Counter-Strike: Global Offensive. I would say that's my second most time spent on a game that is not an RPG." Terence believes he has enough background knowledge to pull it off.
Going HAM
When asked for advice to aspiring casters, this was what Terence had to say:
"Just go HAM. You have to start somewhere. It's always about taking the first step. I decided to take this step because I had to opportunity. If you don't take the first step then you will never have a second step. You have to always try it out first. Don't be discouraged if your first attempt ends in disaster. There's always another chance to improve."
Underdog of the Tournament
We asked Terence if there was any team thus far that caught his eye. His answer: Ngee Ann Polytechnic (NP).
"I would refrain from saying the obvious answer, Nanyang Polytechnic (NYP). I think NP managed to pull off interesting games. They seem to know their macro game quite well; if anyone is going to have a chance to beat the crazy giant that is NYP, this is the team I'm looking at."
Thankful
Terence was extremely thankful for the unique experience SCOGA provided and the opportunity to experience casting a tournament.
You can find Terence 'Offnight' Chan at twitch.tv/offnightgaming.
"I also have a Facebook profile named Terence Silferywishes. In general, if you see my online on twitch, I'll probably be playing some online Indie game."
Terence will be casting again for the Campus Legends (LoL) on Sunday, 16 June 2019 at the SCOGA Twitch channel.